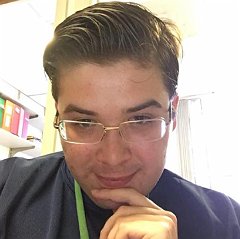 Registered user since Fri 10 Mar 2017
Bio:
Dr. Khomtchouk's research concerns the emerging field of cardioinformatics, working at the nexus of bioinformatics and precision cardiology, an area he has been actively pioneering and promoting in public forums with the goal to fight heart disease with computation through the creation of large-scale cardiovascular disease data commons technology. To this end, Dr. Khomtchouk is the lead developer and maintainer of HeartBioPortal, the world's largest human cardiovascular and cerebrovascular genetics data ecosystem, which enables gene and variant-level search across various heart disease and stroke phenotypes for the broader research community. His principal research focus is on creating biomedical infrastructure platforms that provide powerful query and browsing interfaces between data and user.
Dr. Khomtchouk is also a strong advocate of the need to not only bridge the "bench-to-bedside" divide, but also the "informatics-to-medicine" divide, and has previously been involved in the NHLBI Trans-Omics for Precision Medicine (TOPMed) Whole Genome Sequencing Program (Atherosclerosis Working Group) and served as a Research Associate in the VA Palo Alto Healthcare System working on CVD genomics in Korean and Vietnam War veterans enrolled in the Million Veteran Program. Dr. Khomtchouk previously served as an American Heart Association (AHA) Postdoctoral Fellow in the Department of Biology and Department of Medicine (Division of Cardiovascular Medicine) at Stanford University.
Affiliation:
University of Chicago
Research interests:
Epigenetics, Genomics, Bioinformatics, Computational Biology, Software Engineering
Contributions